Posted on February 27, 2011
Lynnwood area Child Photographer
Noodles.  |  Lynnwood Child Photographer
You've seen her before as a bump and then again as a newborn. This evening she's back as a delightful, interactive, super smiley 6 month old with a heartwarming nickname; Noodles. During Kenley's incredibly efficient 45 minute session (what a champ!) only calls of 'Hi Noodles' and games of peek-a-boo would bring about drooly, adorable smiles. Really, how cute is that? Almost as cute as these images!
But wait, there is more! A special outtake!
If you look close, you will see that Amy, Noodles' mom, is holding up her shirt around Noodles' bum. Well, that's because Kenley is without a diaper and chose that moment  to let 'er rip! TWICE. What a champ, Ames. What a champ.
Posted on February 23, 2011
Monroe Event Photographer
Vintage, Antuiques & Handmades | Monroe Event Photographer
Otherwise known as MY UTOPIA. If something has chippy paint, patina or a little dust, you can pretty much bank on the fact that I will love it, covet it and want to bring it home to stuff into my overly stuffed wonderfully organized garage prop room.
Last Friday, I photographed the Hat Spectacular for the Ruffles & Rust Spring Vintage Market presented by Come Junk With Us. I photographed the Ruffles & Rust Beauty Sash Ball last October and had a fab time. So, I immediately jumped onboard for the Spring Vintage Market's theme of derby hats. In fact, here I am with Dana showing off our finished hats:
I have images from the evening to share with you! Please check out the entire list of amazingly talented vendors below the slideshow. It has been announced that the NEXT Ruffles and Rust show will be October 21st and 22nd (2011). Mark your calendars now!
Fabulous vendors:
Spool and Sparrow
Blue Ewe
Pine Creek Nursery
Dyan Emery
Cedarbough
Ormolulu
The Weathered Rose
Lingering Legacy
Jayne Morse
Candeo Flower
Gypsy General Store
Glitter and Ivy
Seabold Vintage Market
Out of Necessity
Chic Essentials
Bohemian Gypsy
Poppyseeds
Cedarbrook Lavender
Fussbucket
Latitude Studios
Bountiful Home and Nursery
The Vintage Nest
Devon Lang
Garden Primitives
JoyWorks
The French Farm House
Circle Creek Home
Fun Junk
Today's Country Store
Island Chicks
Quilter Girl
Lisa's Little House
Auntie Joy
Maison Douce
Secrets In The Attic
Valley Vintage
Heather Hansen Designs
Just Because Antiques
Sweet Bee
The Rusty Raeven
Periwinkle Rose
Tippy Stockton
Urban Petal
Flair Weathered Friends
Great Findz
Annie's
SeaWorthy Home
French Bulldog
Scott Valley Vintage
Posted on February 22, 2011
Everett Child Photographer
What does a full session look like? Take a peek here and see. Every photo session with CYE Photography receives a custom video diary. Up today? Olivia's session from Feburary 2011. Please enjoy!
Posted on February 17, 2011
Monroe Family Photographer
Ruffles & Rust: The great hat debut! | Monroe Family Photographer
The super fab team over at Come Junk With Us is at it again!! This Friday, (TOMORROW!) is The Ruffles & Rust Spring Vintage Market Hat Spectacular! I am over the moon excited to be able to spend time with MY PEOPLE… the people who loveantiques, handmades, chippy paint and sheet music.
I photographed the Ruffles & Rust A Vintage Market to Inspire event last October and was thrilled to be invited back to photograph the Spring market this weekend. The theme in October was beauty pageant sashes. I crafted and created and ended up with a rockin' sash that is proudly displayed in my overstuffed prop room office.
The theme for the event this time around is a hat spectacular and the info that came along with the invite is: 
"Create a hat that best represents you, your business, blog, or Facebook fan page"
Totally cool, right? On my quest to procure the perfect CYE hat, my first stop was Etsy. I searched, and searched and SEARCHED the vintage listings. It had to be in line with my creative vision, be unique, and (lets face it) make me look GOOD. After a few weeks time looking, I came upon
THE hat .
So I made my purchase. After 3 weeks, the hat arrived… which was LAST Thursday. Naturally, I tore into the box as soon as the nice UPS man let me get my claws on it left it at my door. The color wasn't quite what I thought it would be, but I could make it work. The brim was a little wonky, but I knew I could rock it.
So. I placed this bad boy on my head.
…
AND… Due to my unusually large brain size (supa smart girl her donchaknow?), it DID. NOT. FIT. And there was really no way my crafty self was going to be able to make it work. CRUD!!!!!!!!
So, last night I busted out the glue gun and frantically got to work creating crafting a hat. From scratch. Using on-hand items only. No pressure, right? Thankfully I like to hoard have a few necessary items on hand in case of crafting emergencies such as this. After a few hours working (while watching Idol, of course) I've finished my MASTERPIECE!
Jeff had been out in the garage avoiding mehaving some man time. As he came in, he found me admiring my handiwork in the mirror. He took a good, long look at me and pronounced "It kinda looks like the helmet the Nazgul (from The Lord of the Rings movies) wears." Dear reader, do you KNOW what a Nazgul is?
(The flowers are a nice touch, aren't they?)
A NAZGUL?! MY HAT LOOKS LIKE A NAZGUL HELMET?!
Well, then I'm gonna be ROCKIN' a NAZGUL-ESQUE HAT OF AWESOME! A little of this:
PLUS THIS
Now, I'm not going to show you the completed hat here. You will have to show up at the event tomorrow (doors open at 4:30PM in Monroe) and FIND ME! If you do, mention this post and I'll have a little something just for you!
Here is a SNEAK PEEK of my completed creation (please note, all are iPhone photos):
Posted on February 16, 2011
Everett Child Photographer
What does a full session look like?
Take a peek here and see. Every photo session with CYE Photography receives a custom video diary. Up today? Rachel's 2 year session from Feburary 2011. Please enjoy!
Posted on February 11, 2011
Everett Child Photographer
Little Granny.  |  Everett Child Photographer
"I want to see Little Granny with her eyes closed!" was the plea from little Miss Olivia. You see, Olivia is 3. She is cute as a button, smart as a whip and, at times, a little ball of fire. I'm sure you are wondering "WHO is Little Granny?" right? I'll get there – and I promise it is worth the wait!
Olivia's grandpa contacted me a few weeks ago to set up a session for his granddaughter. He lives on the east coast and was planning a visit here to see Olivia. Olivia's parents are in the Navy (bless their hearts) and are stationed locally. Mom is currently out to sea. These photos are a suprise for Olivia's mom (so if you know them, SHHHHHHHH!) when she arrives back home after her deployment.
During the beginning of her session, I asked Olivia what she calls her grandpa. She said Grandpa. Then I asked her what she calls her grandma (who was also there). I was expecting to hear Grandma, or even Nana. Well, Olivia's grandma interjected here and she looked up at Grandpa with this LOOK (I can only describe it as love mixed with tolerance) and said "thanks to HIM, she calls me Little Granny". Well, I didn't know if I should laugh or keep on keeping on, but I looked at this Little Granny (who, for the record, looks NOTHING like what I would picture a little granny to look like,) with as straight a face as I could and as soon as our eyes met, we both broke out into laughter. It was great. And even more great every time Olivia addressed her as Little Granny; "Little Granny, can I see your ring?" and "I want to see Little Granny with her eyes closed!" when Olivia wanted to see the image of LG on my camera where she had blinked.
Priceless. I don't think I'll ever forget it.
Posted on February 8, 2011
Edmonds Child Photographer
Love to Hate & Who They Love | Edmonds Child Photographer
Yes! I'm behind!! Weekends are always super busy around here and 90% of my shoots take place on Saturdays and Sundays. Anyway, up today is day 05 and 06 of The Joy of LOVE workshop presented by Willette.
Day 05: Love to Hate; the description is: You KNOW your loved one does something that drives you NUTS (but you LOVE to complain about it and the day just wouldn't be the same if you didn't have to complain about it).  Capture it…if it is a non-physical thing, then just try to take a photo of something that embodies the idea.
Well, I have a few things for this theme, but only one photo. Hubs has quite a long Honey-Do list going on around here. (AHEM, I think our home is the ONLY ONE ON THE STREET that still has CHRISTMAS LIGHTS up… Yes. Christmas lights.) Now, I understand why the list continues to grow and rarely shrinks, the man give 110% at work every. single. day. I get it. We have two baby boys that require cuddles and loves (and monster truck track building) from mommy AND daddy. He teaches at church on Sundays. We are busy. But, do these uncompleted tasks still drive me crazy? YES!
I WANT the base trim finished. I WANT the fireplace marble finished. I WANT the bathroom floor installed. And? I WANT the mailbox post to be recemented! Now, someone who may or may not drive a RBT (really big truck) may or may not have run into the mailbox with the side mirrors after getting the mail. This may or may not have happened more than once. Maybe. Or not.
Moving right along…
The assignment of day 06: What They LOVE. This was quite easy. There are two things that Reiken completely adores; his little red trike and his red firetruck boots. He especially love the boots. We have had them since he was ONE. He just turned THREE. They are a size four and most three year old boys wear a size seven. They are completely devoid of tread and I'm sure aren't waterproof anymore. He can barely pull them on if he is wearing socks. But he loves them so I give in and let him continue to wear them, even though we have 3 other pairs of rain boots.
Back later tonight (hopefully) with days 07 & 08!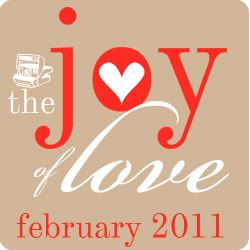 Posted on February 5, 2011
Everett Couple Photographer
Glee, Giggles, Gorgeous.  |  Everett Couple Photographer
This session was AH-MAZ-ING. This is Heather, of Holson Photography, and her husband Jeremy. And they ROCKED. IT. They were SO natural in front of the camera. I was able to loosely pose them and then they had amazing chemistry. SO many giggles and kisses and so full of LOVE. It was great.
90% of my clients include at least one subject under a year old. I have mastered the art of bribery, cajoling, crazy dancing, shooting through tears and have memorized about twenty five MILLION kidlet songs. AND… I didn't have to use a single ONE of these skills today. A breath of fresh air? YES!
Heather is the January recipient of my 2011 Photog Pay-it-Forward. We were going to start her shoot in an abandoned junk yard, but upon my arrival, said junk yard was being attended to by some local police. Needless to say, we skipped it in the interest of safety and headed right out to one of my favorite fields. Enjoy!
Posted on February 4, 2011
Seattle Hottie Hubby Photographer
What They Wear | Seattle Hottie Hubby Photographer
Day 04! I've made it to day FOUR!! I can't remember the last time my blog saw so much love. The assignment for day 04? What They Wear: Photograph your loved one's clothes (either on him or in the closet).  This can be when they are dressed up or dressed down.
Hubs and I discussed this assignment last night. I told him it was his turn. He turned to me, love burning in his eyes (
), and offered to bring his tools and hard hat home. What a stud.
Thanks, babe. Thanks for schlepping home your bags. Thanks for working SO HARD EVERY DAY for our family. Your work ethic is intense and I am thankful for it. And for you. Love ya, babe.
Posted on February 4, 2011
Edmonds Child Photographer
HeartBreakers.  |  Edmonds Child Photographer
These are my little heartbreakers. They are charming, happy and completely loveable… which is why I had to order FIFTY valentines for these little Don Juans.  I won't go on and on here, the story is in the images. Friends, can you find YOUR daughter's name on the hearts?